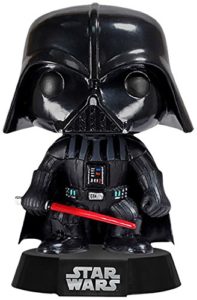 Pop Vinyl Faq is not affiliated with Funko in any way. It is a fan/enthusiast site owned and operated by a Pop Vinyl obsessed husband and wife team who purchase all of the pops featured on this site out of their own pocket, and also subsequently pay all associated web site costs as well. It is something we do for fun, hopefully for the benefit of the Pop Vinyl collecting community.
WHAT DOES THE 360 DEGREE THINGIES HAVE TO DO WITH A F.A.Q?
SOOO many times when I have been looking at a Pop Vinyl online that I am considering purchasing I ask "What does it look like from the side" or "What does it look like from the back", particularly with Rides Pops. You never get to see all the sides in Funko's Glam Shots. So, I decided to solve that problem by making 360 degree views, hopefully answering some frequently asked questions. If there is a 360 Degree Pop View you would like us to create, let us know in the Site Feedback section of the forum, and if we have the pop, we will make it for you.
SOME OF THE 360 DEGREE POPS HAVE PAINT CHIPS – WHY DON'T YOU FIX THEM IN PHOTOSHOP?
We could easily fix the chips and painting errors in Photoshop, but that is not being true to how the Pop came out of the box when we photographed it. Pop's aren't perfect, and we ALWAYS try to buy Mint In Box Pops, so what you are seeing is generally how the item came from the factory – flaws and all.