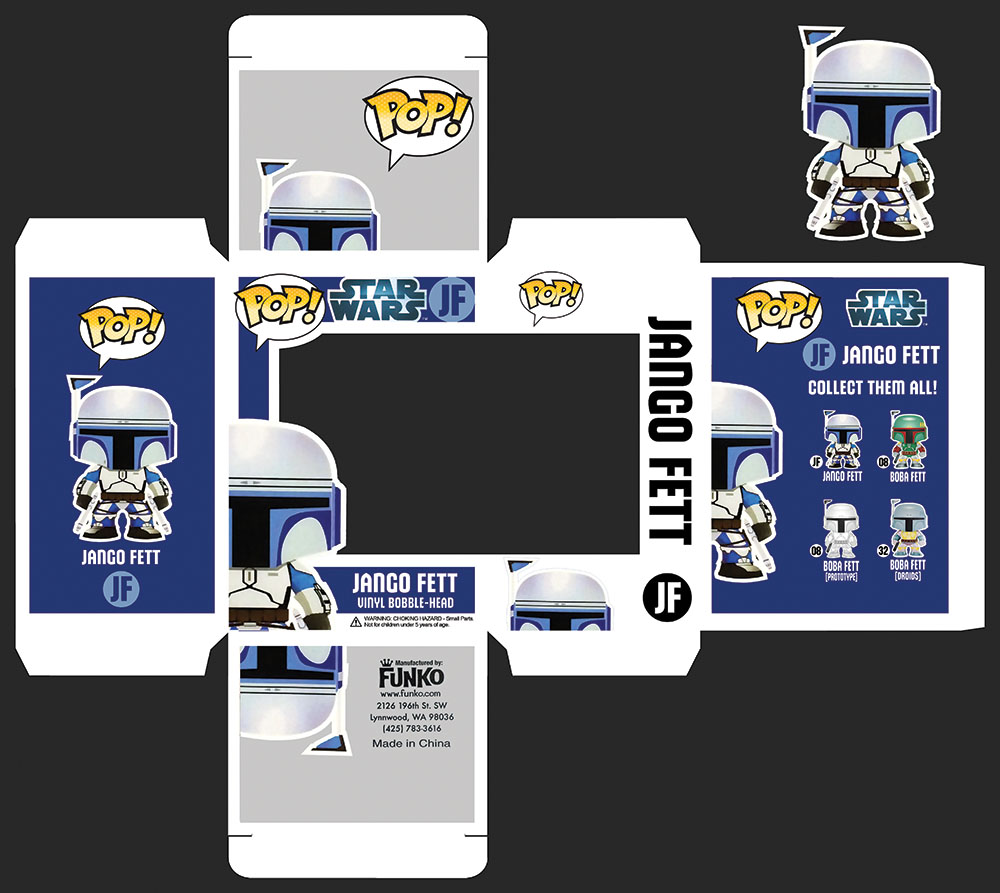 Everybody with a web site wants you to pay these days. Isn't it nice when someone gives you something for nothing though? In the spirit of sharing for the good of the community, here is a FREE NO STRINGS ATTACHED box for your Jango Fett Pop. The art is based on Jake Cordova's free template.
The Photoshop File for those who want to modify it a little is in CMYK format. If you are not worried about modifying the box in Photoshop, just download the JPEG as it is ready to print.
**NOTE** – A version optimised for A4 home and small office printers is coming soon!